It was right then that Harold knew that an ostrich farm was a bad idea.
kier wrote: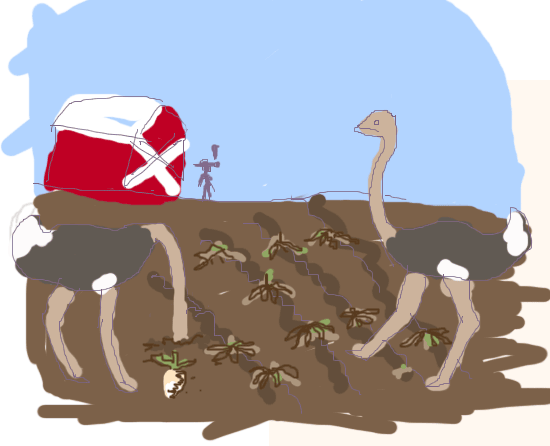 roro wrote:
the farmer's turnips had to make way for ostrich heads

lcrm wrote:
Scuba wrote:
As the Oddish narrowly escaped without notice, the farmer was shocked to see his harvest had somehow been replaced with frightened ostriches
kevin wrote:
Kathryn wrote:
He was sure the ostriches would need help but they were more capable than he thought.
Adam wrote:
unwinder wrote:
A turkey cries tears of blood because a german shepherd is dead. None of the other birds seem to care.
icaw wrote:
tmd wrote:
Pigeon and pelican are surprisingly unconcerned about the bloody-eyed turkey and dead kangahorse